Alumni Contest 2013
PHS Alumni Photo Contest Stories
We recently held a contest on Facebook for your best Pet Alumni Story. Here are some of the results.
Abbey (Jess)
This is Abbey (formally Jess). We adopted her 3 years ago from PHS. She was a troublemaker from day 1, but we love that about her. After adopting Abbey, she had a few health issues that required surgery. PHS was there to help us through it and we greatly appreciate their support. We are happy to say that Abbey has been a happy, healthy, rambunctious cat ever since!
Thanks,
Caren Andrle
Bella & Gilligan
We have two very special rescues from Putnam Humane Society. When my divorce called for giving up our dog, our little Charley was left all alone. One day while walking dogs my daughter found Bella. For all intent and purposes Bella is a Dachshund but with very long legs. She is the cutest thing ever. She was very scared from living in a home with 4 children under the age of 5 so it took her some time to adjust, but with lots of love and plenty of reassurance she has come to love her new home. She and Charley are the best of friends and sisters. They have their morning ritual of "bite my face". Charley loves to have her beard pulled on and Bella is more than happy to oblige. We have comedy hour every morning with them. Bella still hides under the bed as her safe place, but she loves to run those legs out in the yard with the others. She is the most vocal dog ever but the very sweetest. She actually taught Charley how to play and be a puppy. On the day I went to "check out" Bella for my daughter, we were playing in the yard and I put in an application immediately. As we played 3 more families came in and put applications in on Bella. We made it just in the nick of time and I can't tell you how lucky we are to have her be part of our family.
Our other savior, literally, is Mr. Gilligan. A pitbull mix who is the sweetest boy ever. It's funny how I got him. I had originally gone to see Gilligan when we lost our other dog. I thought he was a little too big for our little Norwich Terrier Charley. It broke my heart to leave him there but that is also the day we found our Bella. A few months later I went to visit and Gilligan was still there with his favorite toy in his mouth, squeaking and running around in his pen. I just had to walk him and play with him. I went back several times to play with him and just fell in love. I knew in my heart I was drawn to him for a reason. Being a lover of bigger dogs he quickly won my heart. My dating life was horrible so I resolved to stop looking and find happiness somewhere else, little did I know Gilligan was going to be the new male in my life, and so I looked for the love of my own dog to fill that void. I brought my daughter down to see him and she instantly fell in love as well. So, as a present to myself for my birthday I adopted Gilligan. He became my snuggle buddy and body pillow and best friend. His kisses make me smile every single day. My elderly neighbor calls him my "Happy Birthday Dog". He was the best present I ever could have received. His spotted ears and face, the brown heart shape on one side of his body along with the Mickey mouse ears on the other give me so much happiness still. Little did we know what he would do for our family!
2 months after adopting Gilly, and several months after adopting Bella I found the man of my dreams. Coming with him were 2 adorable loveable Pekinese dogs as well. On top of this my mom has been in the hospital for 3 months and we have her toy Yorkie. All dogs have integrated so extremely well and play and get along. A few weeks ago one of the Pekinese, Peanut Butter, was very, very sick. His blood count was down to an 8. The vet didn't know how he was even alive at this point. He asked if we knew of a bigger dog that could donate blood for a transfusion for Peanut. Low and behold Gilligan was big enough, healthy and had plenty of blood he could donate without missing any. That very night Gilligan was brought to the vet and gave Peanut Butter all the blood he needed and more to have as spare just in case. Gilligan literally saved Peanut's life that night!!! If Peanut did not get the transfusion he would not have made it to morning they said. So the big Pitbull saved a little Pekinese's life!!! . I knew I was drawn to Gilligan and that he was meant to be with us but at the time I didn't really know why, I just truly enjoyed him.
I can't imagine our lives without any of our "babies" but Gilligan definitely has a new special place in our hearts, and especially in Peanut Butter's. Thank you to the universe for bringing the most perfect dogs to our lives!!!
Jeannie Dann
Gypsy DeFeo
It has been almost 2 years since I found my forever family. Thank you again for rescuing me from the streets, and bringing me to the shelter, where I could wait safely for them.
About 6 months ago, another pit mix, Mickey, joined our family. He was a rescue from Poughkeepsie. He was in very bad shape when we got him, but with love and patience, he is getting healthier every day.
My family – John, Laurie, Chevy (a Puggle), Mickey, and a cat named Shadow – moved to Millbrook in July from Garrison. I go for long walks every other day with Laurie through the beautiful farm lands here; Mickey and Chevy go on the other days. I still love my walks, but hate to turn around. But Laurie gives me a cookie to turn around, and away we go. We have a fenced in yard, and Mickey and I chase each other and play tug of war for hours. We never get tired of it!
Sometimes I like to just sit in my lawn chair in the sun; of course until my pesty little brothers try to squeeze up with me. Brothers can be so annoying, but I know Mickey loves me, and I love John. We have our own couches in the house to sleep on, and it is great they are always in the sunshine. Same with our dog beds, too. Me, Chevy, and Mickey all sleep together. It's always a "three dog night" here.
When no one's looking, I still like to climb up on the couch I'm not supposed to be on and sleep where John sits. No matter how much they try to block it, I can still squeeze in the corner. It's comforting because it smells like John, and sometimes I sleep in the dirty laundry basket for the same reason.
But at night at bedtime, John knows I still like to burrow under a whole bunch of blankets, so he buries me in blankets and I sleep so well there. I know I am loved, and I am so happy here. Thank you again for saving me. I will visit soon!
Miss you.
Love, Gypsy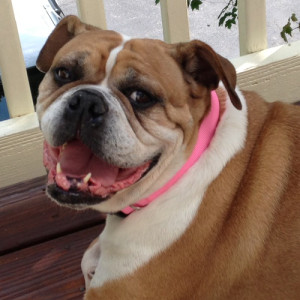 Marcy Dusenbury
Thank You to all of the staff at Putnam Humane Society for allowing me to adopt Marcy. As described, Marcy is a big love! She has adapted so well to her new home and I am truly grateful to have her in my life. I look forward to coming home, opening the door and being greeted by Marcy with her total "body wiggle." Thanks again and I will keep in touch.
Adam Dusenbury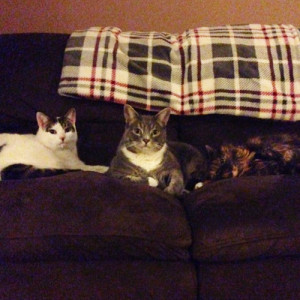 Neeka (Dana) & Friend (Daniel) DeMarta
We adopted Dana (white) & Daniel (grey) who my 2 and 4 year old renamed Neeka & Friend in May of 2009. We went in for one kitten and came out with 2. Cage mates at Putnam Humane Society, Neeka and Friend have been best buds right from the start. Our 3 year old Tortie girl, Stinky, couldn't have been less pleased! But…she has learned to tolerate the boys, even letting them know who is truly boss from time to time!
This recent photo marks only the 2nd time in 4 years that I've seen all 3 cats in one place. I had to snap it! Stinky even looks down right comfortable!
Chrisse DeMarta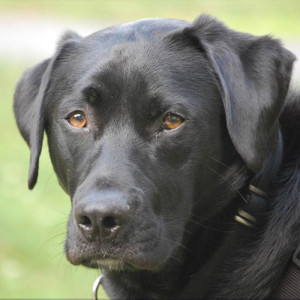 Noodles (Wizard) Hill
This is our beautiful boy Noodles (Wizard/Jonah) that one of your dedicated PCHS volunteers rescued from down south when he just had a couple of hours left to live.
When our 12 ½ yr. old lab mix, Mercy died in July 2012 we were heartbroken. In September our friend (another volunteer) told us about the adorable lab puppy at the shelter. John went down to meet him and called me right away. All he said was "we're in trouble". We adopted Noodles two days later and he is the sweetest and smartest boy and instantly stole our hearts. He hasn't met a dog or human that he doesn't like and in November he earned his Canine Good Citizen Certificate. He has settled into our home and especially our hearts, right next to Mercy. We will always be grateful to Aunt Joanne, Aunt Mad and all of you at the Putnam County Humane Society for bringing our boy to us.
Noodles Scapelhorn Hill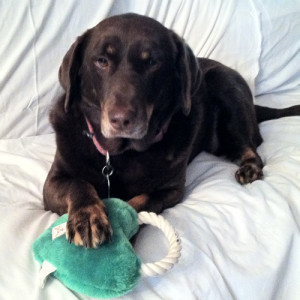 Olivia Pastilha
We don't know too much about Olivia's past. We heard that her owner passed, the family kept the other dogs, and left her behind. We believe she was around 9 years old when we adopted her one year ago. She was adopted by another family before us and escaped a couple of times from their home. She was returned to shelter after being found at the ER at Putnam Hospital. Was Olivia looking for her owner? Who knows… We love Olivia! She's still shy, but always with that pose: very elegant. She likes to be very close to us and our other dog Linda, same age as her. She likes to be under the chairs and table, maybe trying to protect herself, but little by little she's getting confidence about our love for her. We keep eyes on her, doors closed, leash on… we don't want to lose Olivia!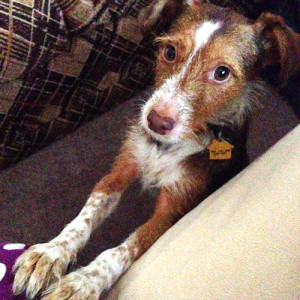 Red (Oscar) O'Looney
Although this picture of Red (formerly Oscar) may seem very simple to many people at first glance, it is anything but that to me. You see, the mere fact that Red has voluntarily put his paws on my lap is nothing less than a miracle and I celebrate his trust in me during every moment like this one.
My husband and I adopted Red on February 17, 2013. It all started one late evening when I could not fall asleep and like many people, I browsed Facebook to pass the time. My good friend, Amour, who works at the Putnam Humane Society had re-posted a status update with a picture of Red stating, "Found Dog." To me, it was love at first sight. His eyes spoke words of fear and warmth at the same time. I knew then that I had to meet him. I immediately responded.
The next morning my husband asked me, "So what's this I see about a dog you want to adopt??" I forgot that he could see my posts on Facebook. I responded, "We are adopting that dog." Knowing that the only pets I've ever had in my life consisted of a hamster, rabbit, and turtles, he felt he needed to review with me the responsibilities that came with owning a dog. For a split second I doubted I could be a good mother to Red, but I didn't let that discourage me. Red needed me as much as I needed him.
I can remember the moment we first met Red at the Putnam Humane Society. My husband I were standing alone in the room while Amour went to get Red. Suddenly the door opened and he slowly walked in, head down and tail between his legs. I couldn't believe how small he was! It took everything in me not to run over and pet him, but he was not ready for an explosion of affection.
On our drive back home I repeatedly told my husband that I wanted Red. He responded, "You realize he needs a lot of work, right?" But I didn't care, I was determined to expand our family from 2 to 3.
Amour had reassured us that our chances of adopting Red were pretty good. With that, I ran to Petco. However, because I had never had a dog before, I didn't know what to get him. Frustrated, I stuck with the basics: collar, leash and car harness. Days went by until finally February 17 arrived. We were taking Red home. We were warned that he was extremely timid and just recently felt comfortable enough to start walking on his own without having to be carried. Amour helped Red into our car.
Red sat in the back seat while my husband drove. Like a child on Christmas morning, I couldn't stop smiling as I constantly turned back to check on our new doggie. "Honey, he's shaking, do you think he's ok?" My husband responded, "He's just scared. Don't worry, he just needs to get used to us."
When we got home, Red was nervous. Saying he "freaked out" is an understatement. He ran around almost as if to get away and when he reached the tiled kitchen floor he slid into a corner and wet himself. I was so distraught. All I wanted was for him to feel safe. For the first couple of days he would not leave his crate nor would he eat or drink. He had completely shut down. I thought to myself, "We have a broken dog!" I asked any dog owner who would lend an ear if this was normal. With a sympathetic smile they all responded, "Yes. Just give him time."
One day I took Red for a walk. He must have seen a squirrel because all of a sudden he jolted and his leash flew out of my grasp. Running after him I frantically called out his name, but he kept running. I didn't know what to do as I just kept calling out for him. "RED! RED! Please Red come back!" After standing in the middle of the road in complete disbelief for what seemed like an eternity, I decided to run back home to call Amour and to get my car to look for him. When I got to my front steps I stopped in awe. Sitting there was Red. He was so scared that he had wet himself again. I couldn't believe it. Why had he returned? How did he know his way back home? I kneeled down and hugged him tightly as tears starting cascading down my cheeks. "I love you, Red. I love you so much," I said over and over again. I did not want to let him go.
Since that day, Red has slowly become accustomed to us and his new home. So much so that when either my husband or I would come home, we would often be greeted by Red with a wagging tale. And when we sit in the living room, he is always sitting right by our feet. So you see, Red putting his paws on my lap is not just a simple gesture. It is his miracle. His miracle of trusting me as his mama. There isn't a day that goes by when I don't reassure him, "Don't you know that mama loves you?" And when Red wags his tale in response, it is all the love I need at that moment to fill my heart.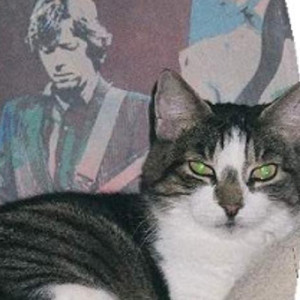 Ripley Ward
It was October 1992, & my heart was broken following the death of "Kitty" (who came with the apartment when the former tenant became allergic to her). Kitty was my first pet, & the apartment felt empty without her, so I headed over to Putnam Humane Society to look for another companion. Though I was surrounded by a group of cats, Ripley (named for Eric Clapton's birth place) was the only one to quietly climb up on my shoulder & just sit. Even when the food dishes were brought into the room, she stayed put. She came home with me a few days later, & for over 15 years insisted on sleeping next to me every night. When I took my first vacation away from her, she hissed loudly at me upon my return- how dare I leave her! While I have been lucky enough to have other wonderful pets since, she was the love of my life, & I will always miss her. I will always be grateful that Putnam Humane Society gave me the opportunity to have her love.
J R Ward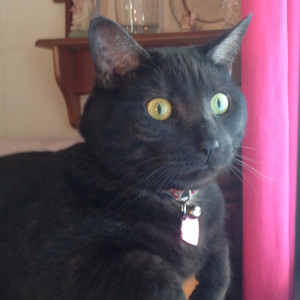 Rizzo Gray (Barb) Bruenn
My name is Courtney Bruenn. I adopted a cat in July 2012. Her name at that time was Barb but I decided to name her Rizzo Gray.
My family has adopted cats from Putnam Humane Society in years past. Rizzo by far is the best cat we have ever adopted. She has quite the personality. She has learned to sit on command for her food and treats. Rizzo is very inquisitive and loves to play, from rolled up lotto balls to strings to shopping bags and one of my slippers. She even jumps up the wall when she is excited! She is not allowed outside, so she has become best friends with our other cat Jack Curtis and our dog Sammie. She is very photogenic and loves to lounge on my bed watching birds out the window and snuggling with my pillow pets.
Courtney Bruenn
Savino Galella
Here is our Savino, he is the greatest silliest most beautiful and loveable boy! We nicknamed him Savi. We lost our older female cat to cancer in August and decided a few months later our girls and pets maybe ready to add a new kitten. The first time we visited we did not initially choose Savino or at least the girls didn't bc they were into someone in the front room. When we went back with my Husband we took another look, Savino reached out to play and at one point grabbed my daughters head, that was it, he chose us. We got the call about Savino the morning of Dec 14th as I was crying just seeing the news on the Sandy Hook tragedy I had to explain to who called what was going on as I had to pull myself together. I decided that I would pick up my older daughter from school as I was going there to make a gingerbread house with her in her class anyways and surprise her by going to the pet shop for toys and to pick up Savino, a happy blessing on a sad day.
He really is awesome as you can see he loves everyone, he's very comical he likes to stop right where you are walking and drop and flip on his back. He plays dead, rub my belly! He lets my girls dress him up and he flops right over on them they can carry him all over. We found out early that he thinks Mommy is a tree he very much enjoys catching me off guard and jumping up to my chest, he's a big snuggler but be careful of your toes! He also loves to surprise everyone when they're sleeping by combing there hair or dragging his tail on your face, he loves to climb the top bunk ladder in the morning to wake up his sister. We rescued a puppy in July and Savino and her (Daisy) have become best friends, we get nervous somebody is being hurt but you separate and Savi goes back and pounces on her head! He's an awesome cat and we couldn't be happier to have found him!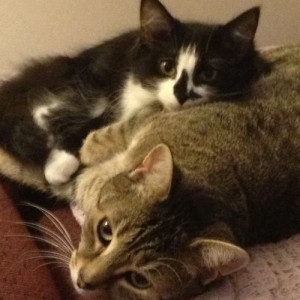 Sophie (Sassy) Crawford
When I got Sassy from The Putnam Humane Society she was underweight and nervous. Now look at her. She and her older brother Lucky we're fast friends and are now each others favorite, even more than "momma". She is the black and white one. She has given all new life to our little household and keeps us all on our toes. She even comes out a bit for my nieces and nephew, which they could not be more excited about. Thank you Putnam Humane Society!
Alanna Crawford (momma)
Tink
I adopted her the 1st time in January of 2010. I had her for two weeks when my landlady's new husband decided he didn't want a pit bull on the property, especially one that has some issues with men as Tink did. I was forced to return her even though I was told I could get another dog. That was one of the worst experiences of my life. I immediately started searching for a home of my own. Once I moved in I started working on fencing in my yard with the help of some very dear friends. Finally, in October of 2011 I called Putnam Humane and asked what I had to do to get my dog back! She was home by November 2011 and lives happily with her older brother Duffy and our 3 indoor cats that she has grown to, well, tolerate. Tink has many friends who come to play with her but I know she would like a friend her own age one day. She still has challenges with people and outdoor cats but she has come a very long way and we love each other, so I never regret the decision to bring her home again! A true success story!
The 2nd picture is Tink on vacation (they were exhausted from a day of running, swimming and deer hunting!!) with her brother Duffy up in 1000 Islands where my family has a cottage. Duffy was also a rescue from Putnam Humane back in 2002 but he was only there a week. He came to my door but I had to turn him over to the dog control who brought him to PHS. I regretted that so I waited the 7 days and when his owner wasn't found I adopted him. He is a great friend and the love of my life. (He was also Mr. March in the 2003 PHS calendar!)
Thanks,
Kathy Wynne