In Memory of…
Share a photo and dedication to honor your beloved pet by

Clicking Here

.
In Memory of Donation
Would you like to make a secure donation via PayPal or your credit card to PHS in memory of a special loved one or pet?
Monday

Monday
Princess Zippy Zuzu
Our beautiful Princess
Our dog daughter,
You brought  so much joy and love to our home.
You are always in our hearts.
We'll miss you every day till we meet again at The Rainbow Bridge.
We Love You!
Mummy and Daddy
---
---
Bertie

Birdie was adopted in 2009, she passed away today. Wanted to thank you for letting us have her and sharing so many wonderful memories.
Lisa Fazzino
---
Hannah

Hannah,
God has given you wings to fly
because he needs his precious Angel
Know you have touched many hearts
We will miss you dearly but we will always carry the wonderful memories of you in our hearts.
Fly Angel Fly God awaits for you
---
Monica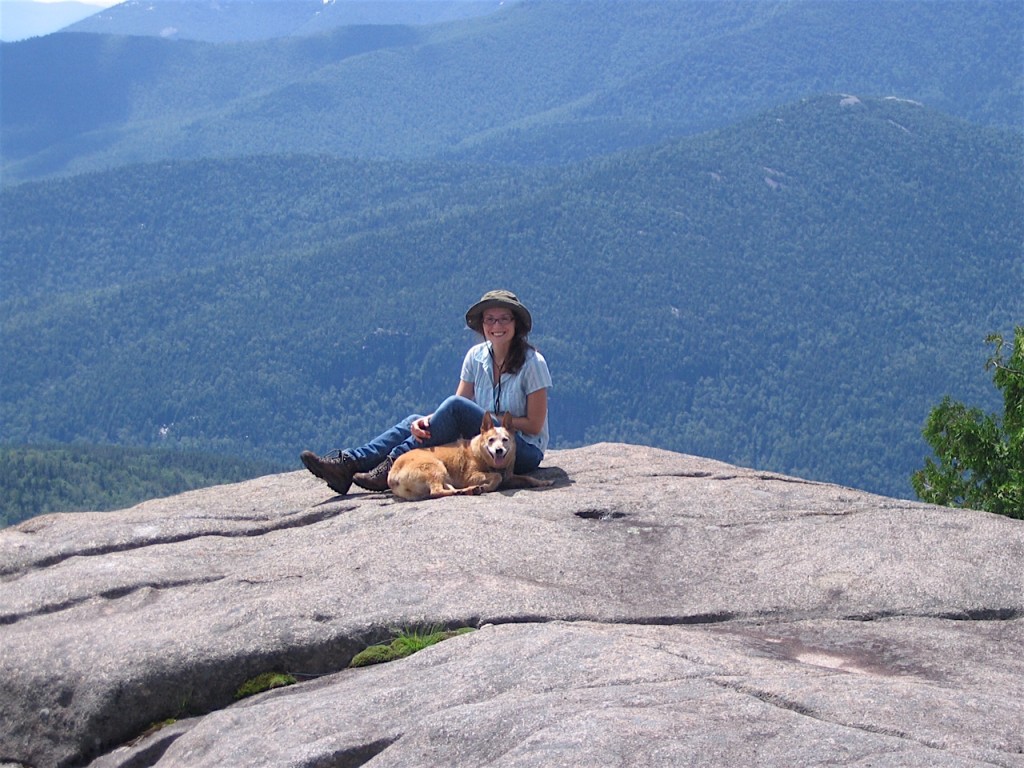 Monica was a beautiful pet and a kind spirit who left this world today aged 15 or 16 after a long and vigorous life. Her family and all who knew her will mourn this unique dog, and we have spent the day calling people whose lives were touched by this extraordinary dog.  Rest in peace, sweet girl.
Feeney
       "Lady Snarfer"
"She's a beautiful girl and I love her so
She's my Lady Snarfer don't you know!"
 Feeney, our Lady Snarfer,
So sweet and loveable
We will miss you always.
Mommy and Daddy
Jaimie

Oh little Jaimie. Fragile senior feather-weight tabby girl with an irresistibly sweet face,  perfectly painted in white brushed between her spring green eyes, sweetly circling her nose, cheeks, neck and chest.   Physical adorableness over-shadowed by her pure calm loving presence.   Loving to be held, and brushed lightly all over, permitting her dainty paws to be squished  and her tummy to be rubbed and brushed. Fully accepting of all kanoodling while her non-stop motor of appreciation purred on.
For those of you who spend  any time at PHS:   When a being is so fragile and their time here on earth is fleeting, it is pricelessly meaningful to stop and engage.  Your rewards will be infinite.
Eternal thanks to sweetest Jaimie for the peace you gave me in memory and while in my arms.
Max

Our beloved "Wu Wu"
You loved your family and your family loved you!
You are a good boy and now an official doggie angel
I will always see you standing in our doorway smiling.
Miss you always,
Mom, Dad, Rudy, Monday, Pookie and China (yes china the cat!) he would sniff her and give her a little lick!
Malone
My name is Joe Eduardo and I adopted a cat, Malone, from you back in 2005.
He passed away yesterday on my lap, outside , listening to the birds and
with the sun on his face. My wife and I are heartbroken and just wanted to
reach out and say that you provided us the most loving, warm, good boy
anyone could have asked for. Back in 2005 he practically jumped out of his
cage as a little guy onto my shirt and has been by my side ever since. Hopefully
you can put this up on your page to honor a life that was so innocent and pure
and who is now gone from this earth, leaving an empty space behind. We made
a donation to the shelter today in his name.
Joseph and Rebecca Eduardo
Chuck
Chuck
(silver hair)
Our "Brad Pit" of kitties.
Now you are in heaven having fun and snuggling with your pal BArney,
We will miss you forever.
Mommy and Daddy
---
Samson

In August of 2004, I went to the shelter to begin the process of choosing a dog.  On my fourth visit, the dog known as "Royal" came to the front of his pen and woofed at me.  We had spent some time together, and he wanted to continue the relationship.  He had been a great dog on the trail by the shelter, and we wanted a dog who would enjoy hiking with us, so that woof was like the signing of a contract.  He was named Royal because he held himself above the other dogs:  he didn't join the racket when the kibble came out, and he would stand atop his igloo to look down on every one else. 
A few days after that decisive visit, my husband and I went to pick him up.  On the way out, he  went up to another pen, gave the dog in it a talking too, and then proudly left with us. Instead of heading for the trail, he went right to our car.  When we got home, he didn't want to sniff around the yard or go for a walk, he just bounded to our front door, because he couldn't wait to see his new home.  We renamed him "Samson", and in the ten and a half years we had him, we covered thousands of miles of trail.  He was happiest in the woods, but made friends with the animals on the farm where I work, particularly the horses and pigs.  He was also sociable, and liked walking down Main Street to be admired. 
We had tough times with him at first, but after four months, he and I reached an agreement about his behavior.  For example, instead of pulling off in a new direction while on a leash walk, he would request it by gently nudging my thigh with his snout.   Last month, after ten and a half years with us, he suddenly failed.  There was a large carcinoma in his liver, and he was unable to stand after the surgery.  He died at home one midnight, with us lying next to him.  He was so well known and loved that we received condolence cards and even a bouquet.  He was the best friend anyone could have hoped for, and, although we will love other dogs, he will be our best boy forever. 
Lord Snarfer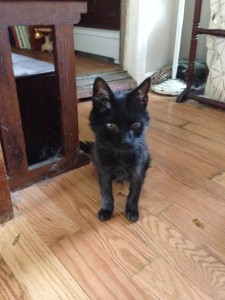 Lord Snarfer, Dizzy Gillespie, Spooky 2
A cat this loveable  must have many names.
You were the best part of every day, starting with coffee and a kitty time each morning to kitty cat snuggling time each night.
We will Miss u always.
Mommy and Daddy
Abby (Abigail Wabowitz)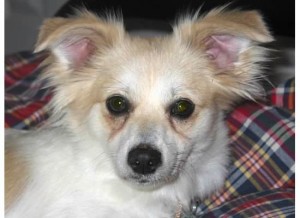 We adopted Abby from PHS in 2000 after she had been thrown from a moving car and run over in the street. I read her story and went the next day to the shelter to pick her up. I never looked at another dog- I wanted that one.  I brought my other rescue dog, Gizmo, with me and they got along wonderfully. Abby went home with me and I had her for 11 amazing years before she passed. She was the kindest, sweetest (if slightly weird) dog I've ever had and I miss her more every day. RIP, Abby. We love you.
Cristy, Mike and Gizmo
 Sasha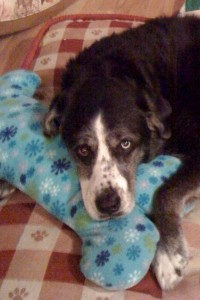 We adopted Sasha from Putnam Humane Society when she was one and a half years old and she passed away at age 13.  Rest in peace sweet, Sasha.  We miss you so much!  Mommy, Daddy, Zach, Christopher, Grandma & Grandpa.
Arnie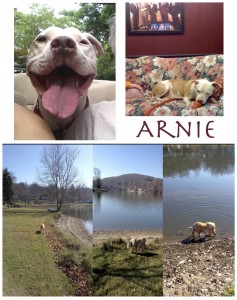 To All at PHS,
I have trotted off to Dog Heaven where there are as many peanut butter kongs as I want and beautiful lakes to putter around.
Thank You for taking such good care of me!  I love you!
ARNIE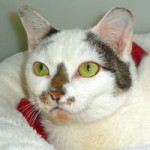 Critter
REST IN PEACE
To the sweet girl who learned to trust
and would knead her paws in delight while being petted,
your PHS family loves and misses you.
So do all of the cats you befriended along the way.

Graham
REST IN PEACE
I know this is a sad story but this dog was truly the best. I know there will never be another Graham; although I know there will be other good dogs out there, but I feel no two are exactly alike. He was simply the best. He was my type of dog. He simply wanted to be with me all the time. And I just wanted to be with him all the time! I'd find myself wanting to finish early at work so I could come home to him. I would invite him up on my lap and he would fall asleep. He would take naps with me in my bed and lay his head on my belly. I think he felt like he could never be close enough, he could also be a little closer and that's how we both liked it.
My brother Bill had a very similar dog named Caramel. She was an American Pitbull that was white and caramel colored. Graham reminded me of Caramel. There was so much loyalty and love. She followed Bill everywhere and even waited for him outside the bathroom, which Graham would do too. He needed Caramel just as much as Caramel needed him. This is the way I felt about Graham. My brother died unexpectedly in April of 2013 of a genetic heart condition that none of us knew about. It was devastating. When I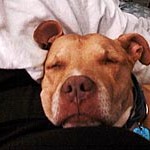 saw Graham, I felt that we had known each other forever. He was an old friend. He reminded me of Caramel, which reminded me of my brother Bill. I felt like my brother was telling me that this dog needed me (and I need him probably even more). I am sure that Graham is with his Uncle Billy and Caramel in heaven. Graham ended up having cancer that was surrounding his aortic valve, blood vessels, spleen, etc. It was very large and inoperable. He was put to rest yesterday (10/7/13). He has impacted my life so much in just one week. I feel that a piece of my heart is missing now that he's gone. He was simply the best. I can't understand why anyone would have ever let him go.
I thank the Putnam Humane Society for giving Graham the best shot at life. In the end, it was his time to go. It was as if he was waiting for me to be able to rest peacefully in the clouds of heaven.
We love you Graham with all our hearts and I hope to see you in heaven. Please remember me when I enter the pearly gates. I hope you Uncle Billy and Caramel have made you part of their family in heaven.
– Laurie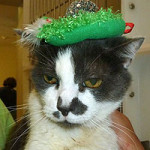 Andy
REST IN PEACE
To the dear sweet boy who loved to be held and brought so much love and joy, Rest In Peace.
Your PHS family will hold you in our hearts forever.
Chase
REST IN PEACE
Our dear Chase, your PHS family will love you always.
Rest In Peace..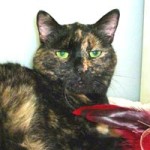 Ondine
REST IN PEACE
Our dear sweet girl with the greenest eyes and the loudest purr.
Your PHS family loves and misses you.
Rest In Peace, Ondine.

Dutchy
REST IN PEACE
Time to Go.
by Dutchy the Cat.
This is the last part of my story as told through my interpurrrter.
I dictated in my language, and even though she is a cat novice, I trusted her to translate my thoughts mainly because my time is short and she was hanging around me saying all kinds of nice things, cleaning up my tangled fur and holding me tenderly which quite frankly made me feel like talking.
So here goes: I got wind that the nice gentle people at Putnam Humane Society needed my teachings, so I figured out a way to get there. Upon my arrival,I was missing the appropriate credentials so I had to resort to hypnotizing the ladies in charge into letting me stay. My body is very frail and somewhat broken and I know in exchange for shelter and food, I can make it through the home stretch and reach out to those who need me.
I am a people whisperer, it's what I do.
The first order of business after getting through the admission red tape, was to accept the new name I was given. Dutchy. I rather liked the name and understood the joke.
Next I met my assigned shepherd and body guard, a strange looking cat named King. He assured me that I could have free range of the many rooms where people and cats were plentiful and busy. Very busy.
I found a premium spot to set up shop. A painted ceramic dish always full of water parked right in front of where most of the action is. The dish made a nice head rest. It is important to have an ergonomic office close to the water cooler. My approach is quiet. Make eye contact and convey love and trust.
Then it's up to the passers by to take notice. Those who need my services will come. They always do.
Sure there have been dry spells and stretches of time where life seemed a fight just to get a meal or a safe night's rest. But without hardships, I would not be the skilled people whisperer I'd become.
My chosen profession has been a rewarding one. Many arms have held me, and many caring hearts have heard my message. But I will say it one more time. Love is the only thing that matters.
See you later. It's time to go. My next assignment is to visit someone named Gertie.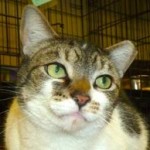 Conway
REST IN PEACE
The sweet boy with the big green eyes who was just starting to explore the world.
You left us too soon, but you will be forever loved and adored by your PHS family.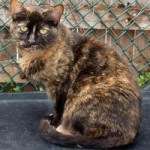 Mabel
REST IN PEACE
To our dear sweet Mabel,
Thank you for the affection, comfort and companionship you provided to the PHS cats. They loved you, and so did we.
Rest in Peace little girl.
Love,
– Your PHS Family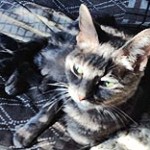 Millie
REST IN PEACE
Our beautiful sweet Millie. You were Daddy's furry girl. We will miss snuggling with you always.
Thank you for all the love you shared with us. You truly rescued us!
See you in dog and cat heaven 😉
– Mom and Dad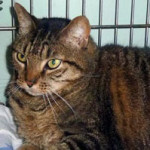 Micki
Rest in Peace Micki.
You were so calm and loving,
a real sweetheart.
We miss your beautiful face and the way you would "talk" for attention.
Love,
Your PHS family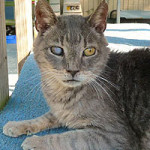 Crush
REST IN PEACE
Rest in Peace Crush…Our "Big Brother" of the community room. You will forever be remembered as the keeper of shy kitties entering the shelter. Thank you for your work with them. The staff and volunteers love and miss you, and we know your "Girlfriends" do too.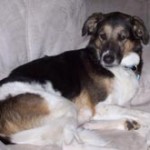 Molly
With great sorrow we lost our beloved Molly to liver cancer on 12/6/12.
We adopted her in the end of 2003. She was even a 2005 Putnam Humane Society calendar girl.
She loved to swim, run and herd.
She was a great dog and is truly missed.
We love you Molly.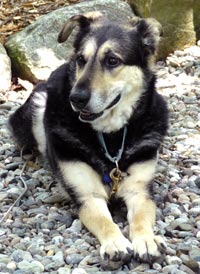 Sarge
REST IN PEACE
RIP our dearly beloved Sarge 3/27/2011 – 11/12/2012
Sarge was in charge! He loved his walks & supervising all the yard work. He always liked to pause a bit, sniff, & look at what was happening. Gaze at all the pretty colors of the leaves. Listening to the birds sing & trying to figure out where they were was fun too. Sarge had his travels… CT, MA, & Watkins Glen this summer. We all enjoyed this time. He even knew when HE wanted to go to bed. Sarge would look at you.. why are you guys still up? Daddy would then happily wheelbarrow him upstairs to bed.
You were the wind beneath our wings..we'll never forget you :((
You are in heaven now.We are grateful to have been the lucky ones to adopt you.
– Holly & Duncan Craven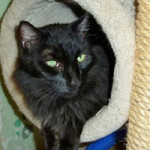 Blackster
REST IN PEACE
Rest In Peace our Beloved Blackster.
So sleek and elegant
the gentle cat who talked,
loved kitties, dogs and us
we love you and miss you.
– Your PHS Family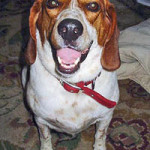 Sam
Sam was the second dog we brought home from PHS. We intended to foster him through the heat wave. He walked in and after 5 minutes he went into our bedroom and brought out the favorite toy of my beloved deceased Beagle, Bugle.
THAT WAS THE SIGN> HE WAS OURS 😉
I will treasure all of our memories with him. Yes, even the time he opened the fridge and ate the whole Ham and we had to rush him to the vet and get it "removed" so he wouldn't die. 800 dollars later, we started locking the fridge. 😉
Thanks PHS for rescuing us with Sam The Beagle.
– Kati and Tim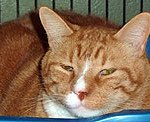 Stanley
REST IN PEACE
Stanley was a handsome red tabby who came to me last year. He was very dog like and extremely loving and cuddly. He became sick in June and I have now returned him to God. It was a privilege and a pleasure to have him here with me. He asked only for love and I miss him so much. Thank you God for lending me this angel and thank you Stanley for warming my heart. I wish I could kiss your soft little nose one more time.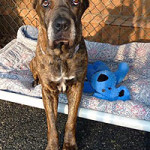 Gertie
REST IN PEACE
Gertie. Principessa. Italian runway model wrapped loosely in a brindle velvet blanket with a dusting of powdered sugar on her sweet mouth. Quacked like a duck. Worked her way to a full body wiggle, propelled by her happy little stumper motor. Ever anxious knowing hopeful healing home cooked chicken wrapped in foil was on its way. Told with every step, how beautiful, elegant, stoic, and loved she was. Infinite soul pools for eyes. She worked her magic on the lucky. She found love and shelter and left us weeping when her good work on earth was done.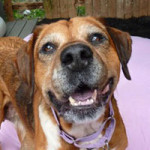 Kailee
REST IN PEACE
Rest in Peace Sweet Kailee
You were loved by all
and will live in our hearts forever.
– PHS Staff and volunteers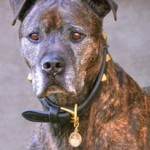 Phoenix
REST IN PEACE
Run free Phoenie…
Phoenix was lucky to have ended up at The Putnam Humane Society – He never would have had the chance to be the "head dog" at so many Strutt Your Mutts or to end up in the home he was always meant to be in… had he been at another shelter – he would have barely been a fleeting presence before being euthanized… Instead, he thankfully led a long, healthy life being loved by his shelter family and his adoptive family.
He was a "Once in a Lifetime" dog…
Moosaka
REST IN PEACE
Gentle Sweet Giant,
You showed us the beauty in big and gentle. We will miss you but know you
were happy in your home.
Love always.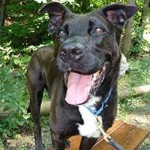 Bear
REST IN PEACE
Rest In Peace our beloved Bear. We'll miss you.
– Everyone at PHS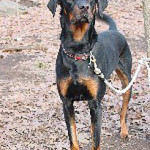 Noble
REST IN PEACE
Rest In Peace our beloved Noble. We'll miss you.
– Everyone at PHS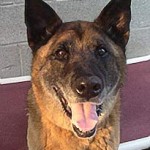 Tucson
REST IN PEACE
Rest In Peace our beloved Tucson. We'll miss you.
– Everyone at PHS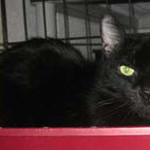 Blackberry
REST IN PEACE
Rest In Peace our beloved Blackberry. We'll miss you.
– Everyone at PHS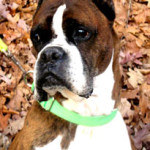 Perry
REST IN PEACE
Rest In Peace our beloved Perry. We'll miss you.
– Everyone at PHS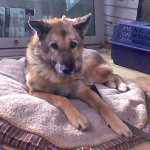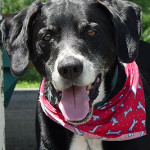 Colorado & Simba
Never Forgotten
Always Missed
Thank you for all the love
and laughs you gave us!
– Mummy and Daddy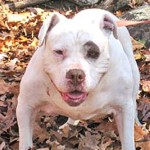 Patches the Bulldog!
REST IN PEACE
Rest in Peace
Sweet Patchie Girl.
We Loved You So.
We Will Miss You Always.
– Board, staff, and volunteers at PHS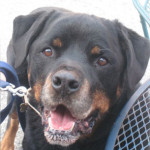 Sampson
REST IN PEACE
Sorry I had to leave, remember me happy, because I was!!
Thanks to all that fed me, walked me, made my bed, and took me for car rides (which I loved!!)
I was loved.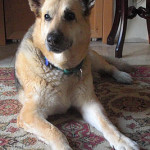 Leah
REST IN PEACE
We met Leah, thanks to Stacy, in late February 2010. After a couple of weeks of walking her every day and getting to know each other, Leah came Home Forever 3/6/2010 – three years after someone left her tied to the gate at PHS.
Well, for an old girl who we are sure was badly abused early in her life, we soon realized she was going blind and was already almost completely deaf. She quickly became the most loving, devoted and gracious companion. She cared for us, she watched over us, and she clearly loved us as much as we loved her. A perfect example of a German Shepherd.
We lost her 3/11/2011. It was clear she chose her time. She didn't suffer and we will be forever grateful to her for spending her last year with us.
Thank you to Stacy, Courtney, Sam and all at PHS for caring for her until we brought her home forever.
RIP dear Leah 3/6/2010- 3/11/2011
Forever in our hearts…
– Holly & Duncan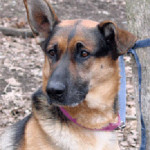 Alivia
REST IN PEACE
Rest in Peace, our beautiful Alivia.
Courtney, Renee, and all your canine boyfriends, and all of us at PHS will miss you.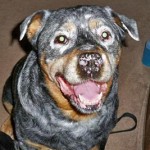 Powder
REST IN PEACE
R.I.P. Powder (HR Puffin Stuff, Puff)
Mommy misses you.
–Tish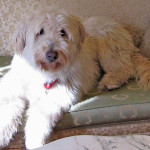 Lambchop
REST IN PEACE
LAMBCHOP T. MEAD
1999 – October 4, 2010
Beloved Funny Face, "The Wooly Mammoth"
You will be dearly missed.
– Gwen Mead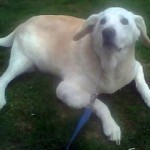 Shadow
REST IN PEACE
14 years ago and for reasons I still can not explain, I turned my van into your shelter just to "look around" and came out of there with the best friend I ever had. His name was Shadw….a 6 month old yellow lab. Today and for the last 4 days, I carry a very heavy heart. This past Sunday I had to put my buddy Shadow to sleep. I miss him so, so much and now I am totally lost without him. The picture I am sending you was taken about 3 months ago and it is now my computer wallpaper. The leash & collar you see on him I now carry alone on my morning walks by myself. I'm just so sad.
I can only hope that Shadow is now in dog heaven with my first best friend, Buster.He was a black lab whom I also miss very much. I know that I simply can not get another dog right now, but I would like to volunteer my time at PHS if that's alright with you. I would also prefer to spend time with the older dogs.They need love the most.
Rest In Peace Shadow and Play Pain Free. Daddy loves you and will never forget you.
CleaningMan1117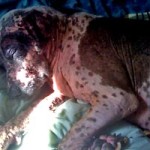 Journey
REST IN PEACE
He came into my life after being rescued off the streets by PHS, weighing in at an alarming 35lbs years ago. He fought his way back to enjoy life and to give me the most amazing gift… me being his companion. Journey loved marrow bones with a passion, he swam in the Hudson like a born olympic swimmer and never ever failed happily waiting for me at the door every evening. He was my mystery dog, hair never did grow out on him! I want to thank the wonderful people who support the dogs and cats and who gave my germsy boy a chance to fight. I miss covering him every night with his blankets and I don't think I will ever look at the Hudson River the same again. I can only hope that one day we can play stick again and I promise I will throw it every time!
Respectfully,
Amour Du Plessis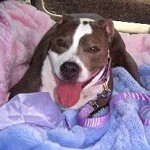 Ginnie
REST IN PEACE
I adopted Ginnie from PHS July 5, 2006. She got hemangio-sarcoma (cancer) Feb.16th, 2008. She was given 0-3 months to live she passed away May 15, 2010. She was an amazing girl. She was the best girl you could ever want. She taught me more then I think I taught her. She was always a happy girl. She was always smiling and wanted to be near me and waiting for me by the door. The day she took her last breath was the saddest day of my life. My heart cries for her. I am soo sad without her. Please Ginnie Finally RIP baby girl. You were always wanted pumpkin! Your Mommy misses u so much. (Everybody who ever met u misses u also.)
– Angela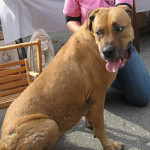 Nyla
REST IN PEACE
Nyla, beautiful Angel,
rest in peace.
– Your PHS Family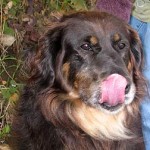 Dwaine & Eddie
I am greatly pained to report that Dwaine was put to sleep last Wednesday evening. Up until Tuesday, we had managed his lung cancer symptoms well and he was clearly enjoying life so I'm comforted that he didn't suffer long. This is an exceptionally painful loss for me; Dwaine has been such a big, loving, cheery presence in my home and my heart. And was always at my side.My everlasting gratitude goes to the Putnam County Humane Society for preserving the lives of Dwaine and Eddie.
Older dogs are not lost causes and we should always hold out hope for them to have forever homes with people who will love them and whose lives will be enriched by them.
– Helen Hevers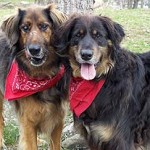 Eddie was Dwane's brother who passed away a few months after Helen adopted them together 4 years ago.
Thank you Helen for giving them loving home and being such a kind person.
Dwaine and Eddie
Rest In Peace.
Play in Dog In Dog Heaven.
– Your Family at PHS
India
REST IN PEACE
Sweet India…
We'll miss you always.
– All at PHS
Elvis
REST IN PEACE
Elvis the king of kitties
Rest in Peace 😉
We loved caring for you.
– Your family at PHS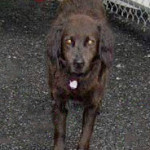 Nana
Nana Dear, It's not fair, but now you are in God's hands. Courtney's love you'll always be, now you can rest next to Ivy. We always feel, we wish we've done more. But now you're both at heaven's door. Petey, Lucus, Eddie too. In our hearts, we'll always love you.
Rocky & Sparky, Dito you know, All us volunteers loved you so. Hard to say goodbye and with in our tears, we say goodbye and always hold you dear. Dogs at PHS know we care, because we tried to always be there.
Doyle, Quantina, Bubba also friends. In Heaven above our loves…. Until we meet again.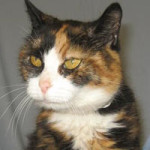 Melissa
REST IN PEACE
We all Loved you.
– Your family at PHS