PHS Donation Programs
Please consider donating to one of our programs! We need your help!
All links open Paypal, the easiest and most secure way to donate.
Times of Trouble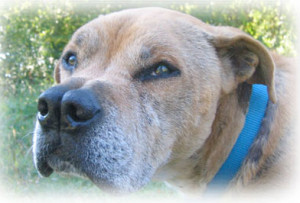 The Times of Trouble Fund was created in memory of a dog named Trouble who passed through our gates many years ago. He was loved by all who met him. He'll always be remembered for his loving disposition and the most unique nose. This fund is designated to help those cats and dogs abandoned with significant health problems that have been caused by long term neglect and/or health issues that were ignored over time. The Putnam Humane Society wants to give them a second chance. Help us to help them.
TNR
Did you know that PHS is making a difference in our Community through our TNR fund? Through fundraising and donations, we are able to help the residents of Putnam County trap feral cats, spay/neuter, vaccinate and return them to their colony where a "Caretaker" provides food and shelter. This cuts down on the proliferation of additional feral cats, helps maintain the health and improves the quality of life for these cats. Please consider donating to our TNR FUND.
PHS' Training Fund
PHS established a training fund for dogs to be assessed and (for those requiring behavioral training) to prepare them for adoption. PHS' certified trainer-on-staff assesses incoming dogs, and provides
ongoing training for those who may benefit so they can be placed into appropriate homes.
Please help us rehabilitate and comfort the dogs at PHS by donating to our Training Fund
In Memory Donation
Would you like to make a secure online donation via PayPal or your credit card to PHS in memory of a special loved one or pet?
CLICK HERE FOR OUR ONLINE "IN MEMORY" DONATION PAGE!
Sponsor a Special Treat Night for the dogs at PHS!
Dogs love Bullie Sticks, but they are expensive. Perhaps you and a bunch of friends would like to chip in and give the dogs a special treat night? For a Donation of $135.00 you will make so many PHS dogs happy!!
(We have a generous pet store owner who gives us this special price just for the PHS dogs.)
Friend of PHS
Become a Friend of Putnam Humane Society! Your regular monthly donation will go a long way toward helping the animals in the shelter on a recurring basis. This donation is made through PayPal and will be deducted from your account. You can cancel at any time (click here for cancellation information)